About John Jackman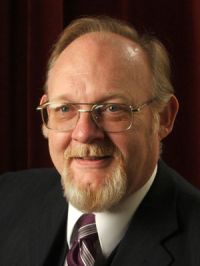 John Jackman has been speaking professionally for most of his adult life, and has been a sought-after keynote speaker and workshop leader. He has been privileged to speak in very diverse settings and organizations, including the U. S. Library of Congress, the National Association of Broadcasters (NAB), the American Film Institute (AFI), Digital Video Expo, as well as film festivals, film schools, college, and university programs across the country.
After attending NC State University, John graduated from Moravian College and Theological Seminary in Bethlehem PA (BA/Philosophy 1979, Master of Divinity 1982). He was ordained as a pastor of the Moravian Church in 1982. He has served churches in Pennsylvania, New Jersey, and North Carolina.
John has been involved in video and film production since the mid-seventies, and was one of the early adopters of digital video. An award-winning director and producer, he is the author of Lighting for Digital Video and Television (2002, CMP Books) just released in a new full-color 4th edition; Bluescreen Compositing (2006, Focal Press); and for over a decade was a contributing editor to DV Magazine. His books have been translated into Chinese and Spanish and are in active use in academic film production programs at many colleges and universities.
Over the years, John has won many industry awards for his work. In the last couple of years, he received both a Telly® award and the FEXY Award from the American Pixel Academy for the CGI effects in the opening of Wesley. That movie also received Telly® awards in the categories of Religion & Spirituality and History & Biography, and the Platinum AVA Award from the Association of Marketing & Communication Professionals. Most recently. his short film Windsor Knot was recognized by the Indie Fest Film Festival with an Award of Merit.
John was recognized as Humanitarian of the Year in the area of Technology by the ScottCares Foundation for his work in mentoring young filmmakers.
Jackman was one of the founders of Comenius Foundation, a 501(c)(3) nonprofit that encourages ethics in television and film production and develops positive programming. His production company, Inspirata Films, creates faith-related films.
John currently serves as pastor of Trinity Moravian Church in Winston-Salem, NC, where he is actively involved in community social ministries. The Trinity Campus serves as home for Anthony's Plot. an intentional Christian Community that shares in ministering to the Waughtown area of Winston-Salem. He lives in the woods outside of Winston-Salem, NC with his wife Debbie, their daughter, a couple of quirky cats, six very noisy ducks, and more stories than you can shake a stick at.