This site is currently being redesigned -- please visit back soon for a fuller experience.
Recent Features or Interviews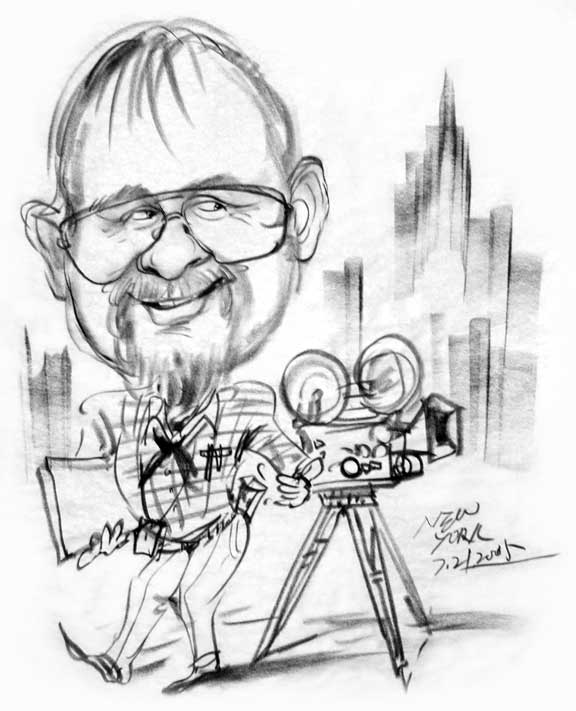 Compelling speaker that will engage and challenge your audience
Welcome to the official website of award-winning film director, speaker, author, and pastor John Jackman.  John brings his eclectic experience from the worlds of filmmaking, the church, publishing, and humor to his mentoring of new leaders in a changing world.
John has led professional workshops or been keynote speaker in such diverse settings as the
US LIBRARY OF CONGRESS
AMERICAN FILM INSTITUTE
NATIONAL ASSOCIATION OF BROADCASTERS
DIGITAL VIDEO EXPO
FILM FESTIVALS
He has spoken at universities and colleges across the country; and has spoken in churches across the country including UCC, Episcopal, United Methodist, Metropolitan Community, and Moravian congregations.
John is available on a limited basis for keynote addresses and workshops for your conference, event, school, or convention.
$8 Million In Medical Debt Burned!
Have Jackman speak to your organization on how they can abolish medical debts
John Jackman has personally had the privilege of burning over $8 million in medical debts owed by ordinary folks in central NC through the Debt Jubilee Campaign that he organized in 2022.  The past due medical debts are abolished, forgiven as a gift, and removed from the debtor's credit report.  The campaign has been featured in national and international media.  Jackman has helped numerous churches and other charitable organizations across the country organize their own local campaign to make a difference in their community.  HAVE JOHN SPEAK TO YOUR GROUP!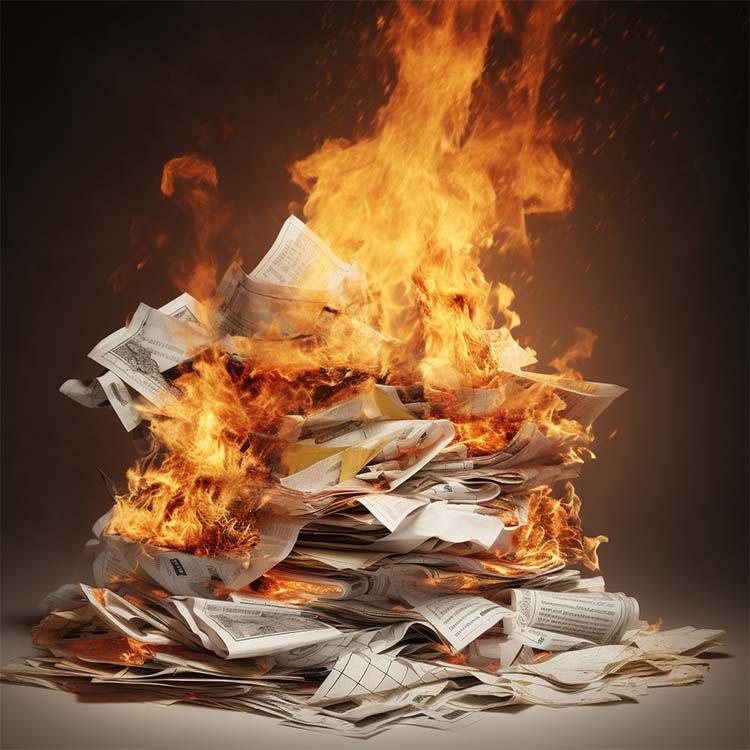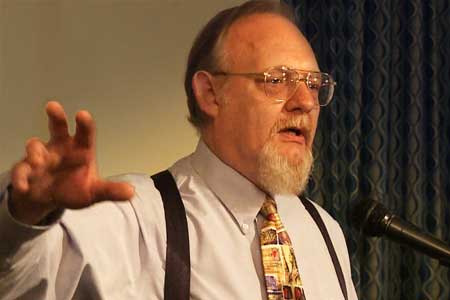 For over thirty years, the Rev. John Jackman has been engaging a wide variety of audiences with modern-day parables of faith and inspiration.
Jackman is unusual in the overcrowded field of motivational speakers.  With a foot in the world of filmmaking, where he is best known as the author of one of the best-selling books on film lighting, and an active author, he keeps his heart in the world of spiritual growth.  He brings together dimensions of the work of the whole person, and issues of how institutions can be re-engineered to create space for imagination and spiritual dynamics, not just quarterly reports,  He is particularly interested in the most challenging questions facing institutions (nonprofits, churches, and businesses) today: how to reform the organization to become more responsive, more resilient, and more focused on its core mission.
"
Books and Publications
Grapevine Creek Ducks
by Abigail Jackman and John Jackman, Illustrated by Phoebe Lewis (Fetter Lane Books, 2019) BUY ON AMAZON
Lighting for Digital Video & Television
(4th Edition) by John Jackman (Focal Press, 2020) BUY ON AMAZON
Bluescreen Compositing
by John Jackman (Taylor & Francis, 2007) BUY ON AMAZON
Coming soon:
Daughter: A Spiritual Guide for Women
by Jan Hus, newly translated into English by John Jackman (Fetter Lane Books)
In All Things Love: The Moravian Church and Homosexuality
edited by John Jackman (Fetter Lane Books)
John's articles and editorials have been published in numerous national magazines and papers.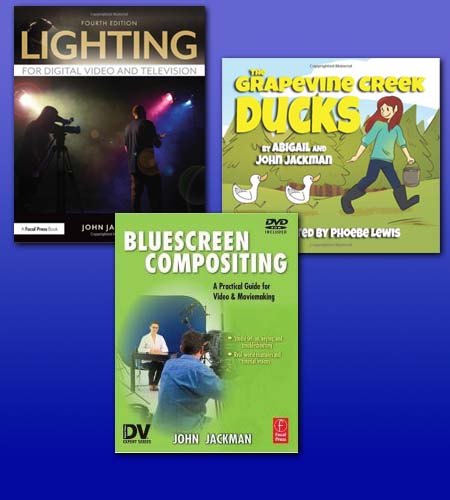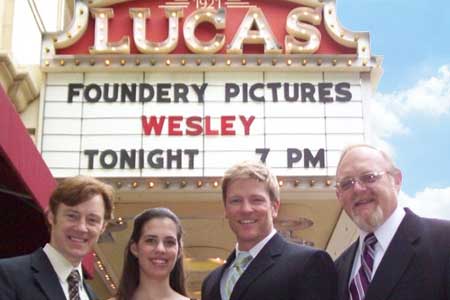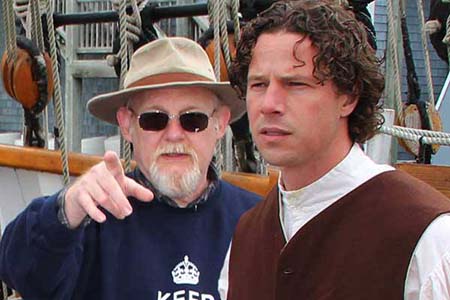 Films & Videos
Some of John Jackman's credits in film and video production include:
The Moravian Video Magazine (1989-1994) Producer, Director
After the War: Rebuilding Nicaragua (1991 doc) Producer, Dir.
Professor Gigabyte (1997, television pilot) Special Effects Dir.
Lighting for Digital Video (2000, instructional) Director
The Count Comes to Call (2000, drama) Director, Writer
Zinzendorf (2001, documentary miniseries) Director, Writer
Marvin the Mealtime Monster (2002, children's) Director
Career Bounce-Back (2003, instructional series) Director
Charles Wesley: Hymns of Praise (2003, drama) Director, Writer
 An Uncommon Union (2004, Drama) Producer, Director
Windsor Knot (2005, Drama) Producer, Director
 Passing Moment (2006, Drama) Producer, Director
 Wesley (2009, Feature) Writer, Director
 Newton's Grace (2015, Feature) Writer, Director
In Production Now:
Apostle of Truth: the Story of John Hus (Documentary)
Jackman has been recognized with numerous national peer-judged awards:
1997 Telly Award (documentary)
1998 Telly Award (commercial)
1999 Videographer Award (fundraising)
 2001 Aurora Award (documentary)
 2001 Aegis Award (docmentary)
 2001 Videographer Award (documentary)
 2001 Aegis Award (children's)
 2002 Communicator Award (children's)
 2002 Crown Award (documentary) In'tl Christian Visual Media Assn.
 2003 Communicator Award (instructional)
2004 Aegis Award (promotional)
2007 Aurora Award (short film)
2009 Gold Telly Classic Award (documentary series)
2010 Platinum FEXY Award (motion graphics/CGI special FX)
2010 Silver Telly Award (Religion & Spirituality)
2010 Bronze Telly Award (History & Biography)
2010 Bronze Telly Award (Lighting)
2010 Bronze Telly Award (CGI/Special Effects)
2010 Silver Crown - Best Drama Over $250k (ICVM Crown Awards)
2010 Bronze Crown - Best Picture (ICVM Crown Awards)
2011 Gold AVA Award - Theatrical Trailer (Association of Marketing & Communication Professionals)
2013 Gold AVA Award -Theatrical Trailer (Association of Marketing & Communication Professionals)
2020 Platinum AVA Award - Documentary (Association of Marketing & Communication Professionals)
John has twice served on the International Judging Committee for the Aurora Awards.