John has published a number of books and many articles over the years on a wide variety of topics – ranging from technical books on filmmaking to a series of children's books (with his daughter) and the latest, a new translation of a medieval spiritual guide for women.  And of course, many editorials and reflections on spiritual life, logic, and the state of the world.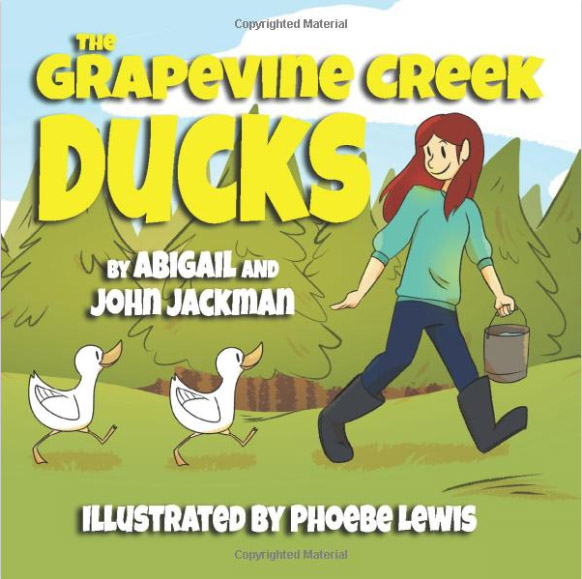 Grapevine Creek Ducks
John has teamed up with his daughter Abigail Jackman and talented artist Phoebe Lewis to start a new series of charming children's books based on their experiences with the family's flock of ducks.  While the ducks and their antics and unique personalities are featured, each story conveys a lesson for the readers.  Phoebe Lewis' engaging illustrations bring each page to life.  Some of the best reviews have been from the children themselves: "Our four-year-old insists on reading about the ducks again and again!"
Jack Magnus at Reader's Choice Book Reviews give the first book five stars: "The Jackmans' story is a great selection for story-time, but it's also written at a level suitable for young readers to try on their own. Phoebe Lewis' colorful and fun illustrations work so well with the text to bring this story to life. The Grapevine Creek Ducks: Book One is most highly recommended!"

Five Stars from Reader's Favorite Book Reviews
Visit the website Grapevinecreekducks.com
Lighting for Digital Video & Television - 4th Edition
John's popular book (now in an expanded, all-color 4th edition) has been used in many college and film school production programs.
"This book will take you from a filmmaker to an artist."
"This book has taken our videos up to the quality we needed to be on the national stage."
"As close to a "Lighting Bible" as I have seen."
" If you want to learn about real-life lighting for video & TV, get this book. Five stars, highly recommended."
- Amazon Reviews of 3rd Edition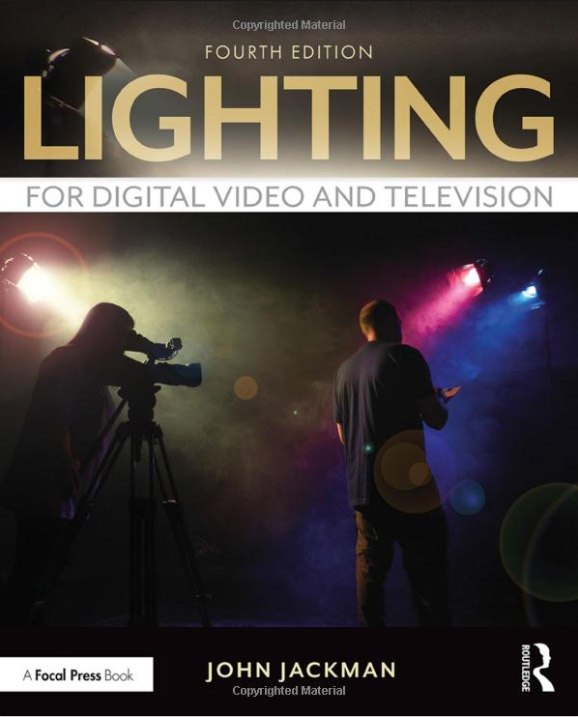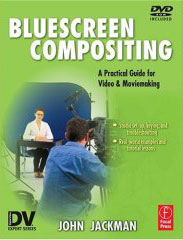 Bluescreen Compositing
Master the art and technique of blue and greenscreen compositing with this comprehensive how-to course in creating effective and realistic composited scenes in video formats. You get clear, understandable explanations of the different types of keying techniques and how they work, including real-world examples and tutorials. Topics include setting up a greenscreen studio, how to light the screen effectively, how to light the talent or foreground material, and matching lighting to the composited background plate. Complete tutorials of each of the major software keyers walk you through the process for creating a clean and accurate composite.
"A cool read...the book will help you understand plates and mattes." - Amazon review
In All Things Love
COMING SOON - Reflections on LGBTQ+ and the Moravian Church.  Includes official legislation such as the historic 1974 resolution welcoming gays into all aspects of church life, personal reflections, and articles from professionals in various fields.  The discussion about full inclusion of LGBTQ+ and acceptance of same-sex marriage has been no less difficult in the Moravian Church than in any other denomination.  But while other mainlines denominations have split, to date the Moravian Church seeks to maintain our unity in spite of differing viewpoints.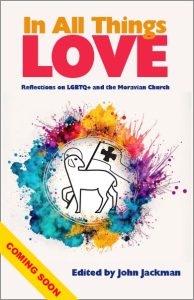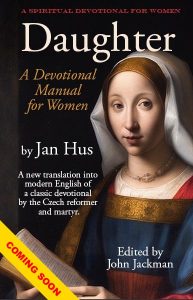 Daughter - A Devotional Manual for Women
COMING SOON - the first English translation of a devotional classic by the Czech reformer and martyr Jan Hus.  Written during his period of exile for a religious order of lay women, Hus expresses a radical respect for the spiritual life of women entirely out of keeping for his time.  Previously only available in Czech and French. Includes an introduction on Hus and the late Middle Ages.